FAQ Homeowner's Insurance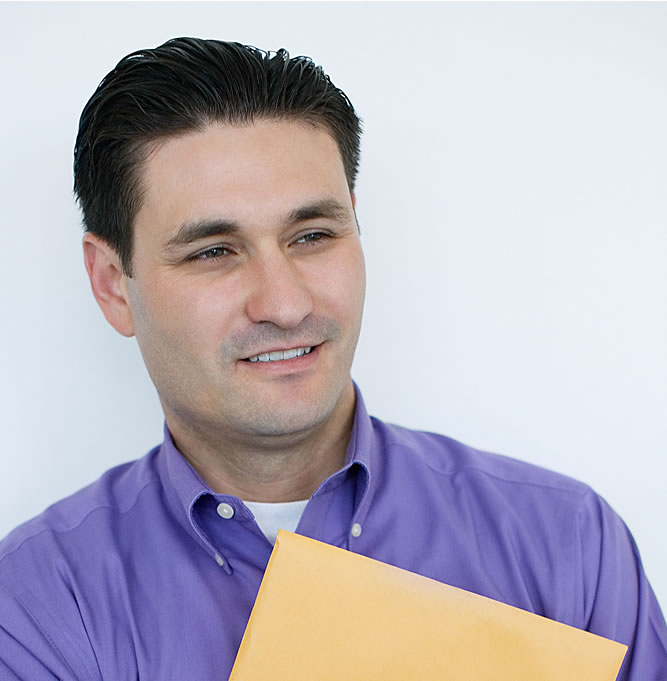 What type of insurance do I need for a co-op or condo?
If you have purchased a condo or co-op, the bank will require insurance to protect its investment in your home. You may, however, need more insurance to cover your personal items, liability or fees that may be charged to you regarding shared areas of the building like the lobby.
You will need two separate policies to protect your investment: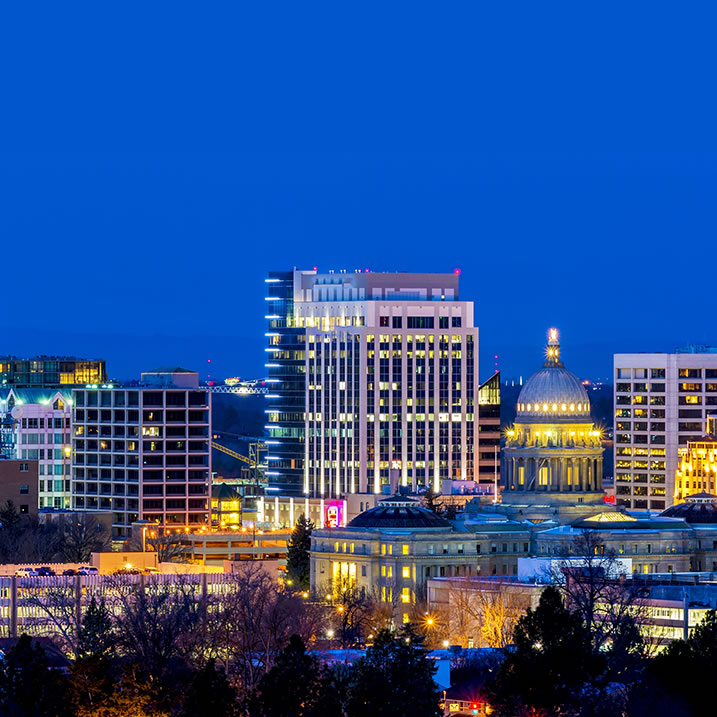 Your own insurance policy.
This provides coverage for your personal possessions, structural improvements to your apartment and additional living expenses if you are the victim of fire, theft or other disaster listed in your policy. You also get liability protection.
A "master policy" provided by the condo/co-op board.
This covers the common areas you share with others in your building like the roof, basement, elevator, boiler and walkways for both liability and physical damage.
To adequately insure your apartment, it is important to know what structural parts of your home are covered by the condo/co-op association and what are not. You can do this by reading your association's bylaws and/or proprietary lease. If you have questions, talk to your condo association, insurance professional or family attorney.
Sometimes the association is responsible for insuring the individual condo or co-op units, as they were originally built, including standard fixtures. The individual owner, in this case, is only responsible for alterations to the original structure of the apartment, like remodeling the kitchen or bathtub. Sometimes this includes not only improvements you make, but those made by previous owners.
In other situations, the condo/co-op association is responsible only for insuring the bare walls, floor and ceiling. The owner must insure kitchen cabinets, built-in appliances, plumbing, wiring, bathroom fixtures etc.
Also, ask your insurance professional about the following additional coverages:1. Unit assessment.
This reimburses you for your share of an assessment charged to all unit owners as a result of a covered loss. For instance, if there is a fire in the lobby, all the unit owners are charged the cost of repairing the loss.
Water back-up.
This insures your property for damage by the back-up of sewers or drains. Water back-up may not always be included in a policy. Check to see that it is included.
Umbrella liability.
This is an inexpensive way to get more liability protection and broader coverage than is included in a standard condo/co-op policy.
Flood or earthquake.
If you live in an area prone to these disasters, you will need to purchase seperate flood and earthquake policies. Flood insurance is available through FEMA's National Flood Insurance Program ( http://www.fema.gov/nfip/ ). Both flood and earthquake insurance can be purchased through your insurance agent.
Floater or endorsement.
If you own expensive jewelry, furs or collectibles, you might consider getting additional coverage since there is generally a $1,000 to $2,000 limit for theft of jewelry on a standard policy.
When purchasing insurance, it is important to find an agent or company that specializes in condominiums or co-ops. Also donít forget to ask about all available discounts. You can reduce your rates by raising your deductibles and by installing a smoke and fire alarm system that rings at an outside service. If you insure your unit with the same company that underwrites your buildingís insurance policy, you might also get an additional reduction in premiums.
ALL RIGHTS RESERVED – Insurance Information Institute, Inc.
How much homeowners insurance do I need?
You need enough insurance to cover the following:
The structure of your home.
2. Your personal possessions.
3. The cost of additional living expenses if your home is damaged and you have to live elsewhere during repairs.
4. Your liability to others.
The structure
You need enough insurance to cover the cost of rebuilding your home at current construction costs. Don't include the cost of the land. And don't base your rebuilding costs on the price you paid for your home. The cost of rebuilding could be more or less than the price you paid or could sell it for today.
Some banks require you to buy homeowners insurance to cover the amount of your mortgage. If the limit of your insurance policy is based on your mortgage, make sure it's enough to cover the cost of rebuilding. (If your mortgage is paid off, don't cancel your homeowners policy. Homeowners insurance protects your investment in your home.)
For a quick estimate of the amount of insurance you need, multiply the total square footage of your home by local building costs per square foot. To find out construction costs in your community, call your local real estate agent, builders association or insurance agent.
Factors that will determine the cost of rebuilding your home:
Local construction costs
The square footage of the structure
The type of exterior wall construction — frame, masonry (brick or stone) or veneer
The style of the house (ranch, colonial)
The number of bathrooms and other rooms
The type of roof and materials used
Other structures on the premises such as garages, sheds
Fireplaces, exterior trim and other special features like arched windows
Whether the house, or parts of it like the kitchen, were custom built
Improvement to your home – adding a second bathroom, enlarging the kitchen or other additions that have added value to your home
Standard homeowners policies provide coverage for disasters such as damage due to fire, lightning, hail, explosions and theft. They do not cover floods, earthquakes or damage caused by lack of routine maintenance.
Flood insurance is available from the Federal Insurance Administration ( http://www.fema.gov ) and earthquake coverage is available from private insurance companies or, in California, also through the California Earthquake Authority http://www.earthquakeauthority.com
Replacement cost policies
Most policies cover replacement cost for damage to the structure. A replacement cost policy pays for the repair or replacement of damaged property with materials of similar kind and quality. There is no deduction for depreciation — the decrease in value due to age, wear and tear, and other factors.
If you purchase a flood insurance policy, coverage for the structure is available on a replacement cost basis.
Guaranteed or extended replacement cost coverage
After a major hurricane or a tornado, building materials and construction workers are often in great demand. This can push rebuilding costs above homeowners policy limits, leaving you without enough money to cover the bill. To protect against such a situation, you can buy a policy that pays more than the policy limits.
An extended replacement cost policy will pay an extra 20 percent or more above the limits, depending on the insurance company. A guaranteed replacement cost policy will pay whatever it costs to rebuild your home as it was before the fire or other disaster.
Building codes
Building codes are updated periodically and may have changed significantly since your home was built. If your home is badly damaged, you may be required to rebuild your home to meet new building codes. Generally, homeowners insurance policies (even a guaranteed replacement cost policy) won't pay for the extra expense of rebuilding to code. Many insurance companies offer an Ordinance or Law endorsement that pays a specified amount toward these costs. (An endorsement is a form attached to an insurance policy that changes what the policy covers.)
Inflation guard
Consider adding an inflation guard clause to your policy. This automatically adjusts the dwelling limit when you renew your policy to reflect current construction costs in your area.
Older homes
If you own an older home, you may not be able to buy a replacement cost policy. Instead, you may have to buy a modified replacement cost policy. This means that instead of repairing or replacing features typical of older homes, like plaster walls and wooden floors, with similar materials, the policy will pay for repairs using the standard building materials and construction techniques in use today.
Insurance companies differ greatly in how they insure older homes. Some won't insure older homes for the replacement cost because of the expense of re-creating special features like wall and ceiling moldings and carvings. Other companies will insure older homes for the replacement cost as long as the dwelling is in good condition.
If you can't insure your home for the replacement cost or choose not to do so — in some cases, the cost of replacing a large old home is so high that you might not want to replace it with a house of the same size — make sure the limits of the policy are high enough to provide you with a house of acceptable size and quality.
Your personal possessions
Most homeowners insurance policies provide coverage for your personal possessions for approximately 50% to 70% of the amount of insurance you have on the structure or ìdwellingî of your home. The limits of the policy typically appear on the Declarations Page under Section I, Coverages, A. Dwelling.
To determine if this is enough coverage, you need to conduct a home inventory. This is a detailed list of everything you own and information related to the cost to replace these items if they were stolen or destroyed by a disaster such as a fire. If you think you need more coverage, contact your agent or insurance company representative and ask for higher limits for your personal possessions.
Replacement Cost or Actual Cash Value
You can insure your possessions in two ways. You can either insure your belongings for their actual cash value or their replacement cost.
A cash value policy pays the cost to replace your belongings minus depreciation. A replacement cost policy, on the other hand, reimburses you for the cost to replace the item.
Suppose, for example, a fire destroys a 10-year-old TV set in your living room. If you have a replacement cost policy for the contents of your home, the insurance company will pay to replace the TV set with a new one. If you have an actual cash value policy, it will pay only a percentage of the cost of a new TV set because the TV has been used for 10 years and is worth a lot less than its original cost. Some replacement cost policies also replace the item and deliver it to you.
Generally, the price of replacement cost coverage is about 10% more than actual cash value. If you need a flood insurance policy, you can purchase flood insurance for your belongings. It is only available, however, on an actual cash value basis.
Insuring expensive items with floaters/endorsements
There may be limits on how much coverage you get for expensive items such as jewelry, silverware and furs. Generally, there is a limit on jewelry for $1,000 to $2,000. You should ask your agent or look it up in your policy. This information is in Section I, Personal Property, Special Limits of Liability. Insurance companies may also place a limit on what they'll pay for computers.
If the limits are too low, consider buying a special personal property floater or an endorsement. These allow you to insure these items individually or as a collection. With floaters and endorsements, there is no deductible. You are charged a premium based on what the item (or collection) is, where you live and its dollar value.
You can determine the value by providing your agent with a recent receipt or getting the item or collection appraised.
Additional living expenses after a disaster
This is a very important feature of a standard homeowners insurance policy. This pays the additional costs of temporarily living away from your home if you can't live in it due to a fire, severe storm or other insured disaster. It covers hotel bills, restaurant meals and other living expenses incurred while your home is being rebuilt.
Coverage for additional living expenses differs from company to company. Many policies provide coverage for about 20% of the insurance on your house. Some companies will even sell you a policy that provides you with an unlimited amount of loss of use coverage, for a limited amount of time.
If you rent out part of your house, this coverage also reimburses you for the rent that you would have collected from your tenant if your home had not been destroyed.
You should talk to your agent or company to make sure you know exactly how much coverage you have and how long the coverage will be in effect. In most cases, you can increase this coverage for an additional premium.
Liability to others
This part of your policy covers you against lawsuits for bodily injury or property damage that you or family members cause to other people. It also pays for damage caused by pets. It pays for both the cost of defending you in court and for any damages a court rules you must pay.
Generally, most homeowners insurance policies provide a minimum of $100,000 worth of liability insurance, but higher amounts are available. Increasingly, it is recommended that homeowners consider purchasing at least $300,000 to $500,000 worth of coverage of liability protection.
Umbrella or Excess Liability
You should buy enough liability insurance to protect your assets. If you own property and or have investments and savings that are worth more than the liability limits in your policy, you may consider purchasing an excess liability or umbrella policy.
Umbrella or excess liability policies provide extra coverage. They start to pay after you have used up the liability insurance in your underlying home (or auto) policy. An umbrella policy is not part of your homeowners policy. You have to purchase it separately. In addition to providing a higher dollar amount, they offer broader coverage. You are covered for libel, slander, and invasion of privacy. These things are not covered under standard homeowners or auto policies.
The cost of an umbrella policy depends on how much underlying insurance you have and the kind of risk you represent. The greater the underlying liability coverage, the cheaper the policy. This is becaue you would be the less likely to need the additional insurance. Most companies will require a minimum of $300,000 on your home and your car, if you own one.
ALL RIGHTS RESERVED – Insurance Information Institute, Inc.
Remodeling your home
If you plan to remodel your home, make sure that your home, the contractor and subcontractors have adequate insurance coverage.
Don't make the mistake of waiting until an addition or extra room is completed to increase the insurance coverage on the structure of your home. If the new addition is destroyed or damaged before insurance coverage has been increased, you may be responsible for the cost of repairing or rebuilding the addition.
Contact your insurance agent or representative before or shortly after the construction begins to increase the insurance coverage on your house to reflect the increase in the cost to rebuild the structure.
When hiring a general contractor, find out if the contractor has workers compensation and ask to see a copy of the policy. Workers compensation pays for medical and rehabilitation expenses and covers lost wages if the workers sustain injuries on the job. Injured workers may sue you if the contractor does not have proper insurance.
In most home improvement projects, the contractor subcontracts the builders, electricians and plumbers. The workers hired may not be full-time employees of the contractor and therefore not covered under the contractor's workers compensation policy. While some independent builders, electricians and plumbers may carry their own workers compensation coverage, others may not.
You should verify the insurance coverage of the contractor and the subcontractors. If the coverage is insufficient, you may need to fill in the gaps by extending the limits of the liability portion of your homeowners policy.
If you purchase additional items, such as furniture, exercise equipment or electronics, you may need to increase the amount of insurance you have on your personal possessions. Keep receipts and add them to your home inventory.
ALL RIGHTS RESERVED – Insurance Information Institute, Inc.
What type of disasters are covered?
Most homeowners policies cover all disasters listed below. Some policies provide coverage only for the first 10 listed. Check your insurance policies for the "perils" covered.
Dwelling & personal property
Dwelling

Personal

property

Dwelling & personal property
Perils
Basic HO-1*+
Broad HO-2*
Special HO-3*
Special HO-3
Renters HO-4
Condo/

Co-op HO-6

Modified Coverage HO-8
Fire or lightning
x
x
x
x
x
x
x
Windstorm or hail
x
x
x
x
x
x
x
Explosion
x
x
x
x
x
x
x
Riot or civil commotion
x
x
x
x
x
x
x
Damage caused by aircraft
x
x
x
x
x
x
x
Damage caused by vehicles
x
x
x
x
x
x
x
Smoke
x
x
x
x
x
x
x
Vandalism or malicious mischief
x
x
x
x
x
x
x
Theft
x
x
x
x
x
x
x
Volcanic eruption
x
x
x
x
x
x
x
Falling object
x
x
x
x
x
Weight of ice, snow or sleet
x
x
x
x
x
Accidental discharge or overflow of water or steam from within
a plumbing, heating, air conditioning, or automatic fire-protective
sprinkler system, or from a household appliance.
x
x
x
x
x
Sudden and accidental tearing apart, cracking, burning, or
bulging of a steam or hot water heating system, an air conditioning
or automatic fire-protective system.
x
x
x
x
x
Freezing of a plumbing, heating, air conditioning or automatic, fire-protective
sprinkler system, or of a household appliance.
x
x
x
x
x
Sudden and accidental damage from artificially generated
electrical current (does not include loss  to a tube,
transistor or similar electronic component)
x
x
x
x
x
All perils except flood, earthquake, war, nuclear accident,
landslide, mudslide, sinkhole and others specified in your
policy. Check your policy for a complete list of perils excluded.
x
* HO-1,
HO-2 and HO-3 refer to standard Homeowners Policies.+HO-1
has been discontinued in most states.
Disasters not covered
Floods
You can purchase this coverage directly from your homeowners insurance agent. However, the policy is provided by the Federal Flood Insurance Program ( 800-427-4661, http://www.fema.gov/nfip ).
You can get replacement cost coverage for the structure of your home, but only actual cash value coverage is available for your possessions. There may also be limits on coverage for furniture and other possessions stored in your basement.
Flood insurance is available for renters as well as homeowners. You will need flood insurance if you live in a designated flood zone. But also consider buying it if your house could be flooded by melting snow, an overflowing creek or water running down a steep hill. Donít wait until the evening news announces a flood season warning to buy a policy. There is a 30-day waiting period before coverage takes effect.
Earthquakes
This coverage can be a separate policy or an endorsement to your homeowners or renters policy. It available from most insurance companies. In California, it is also available from the California Earthquake Authority ( http://www.cea.gov ). In earthquake prone states like California, the policy comes with a high deductible.
Maintenance damage
It is your responsibility to take reasonable precautions to protect your home from damage. Your insurance policy will not cover damage due to lack of maintenance, mold, termite infestation and infestation from other pests.
ALL RIGHTS RESERVED – Insurance Information Institute, Inc.
How do I file a homeowners claim?
If someone has become injured on your property or if a violent storm destroys your home, you will need to file a claim with your insurance company. Remember, a homeowners policy is a contract between you and your insurance company. And there are rules and procedures that you and your insurer must follow. Read your insurance policy to see what your responsibilities are.
Report any crime to the police
If you are the victim of a theft or your home has been vandalized or burglarized, report it to the police. Get a police report and the names of all law enforcement officers that you speak with.
Phone your agent or company immediately
Insurance policies place a time limit on filing claims. Find out what the time limit is. Ask questions: Am I covered? Does my claim exceed my deductible? (Your deductible is the amount of loss you agree to pay yourself when you buy a policy.) How long will it take to process my claim? Will I need to obtain estimates for repairs to structural damage?
Make temporary repairs
Take reasonable steps to protect your property from further damage. Save receipts for what you spend and submit them to your insurance company for reimbursement.
Prepare a list of lost or damaged articles
You are going to need to substantiate your loss. Avoid throwing out damaged items until the adjuster has visited your home. You should also consider photographing or videotaping the damage. Prepare a home inventory, make a copy for your adjuster and supply him or her with copies of receipts from damaged items.
If you need to relocate, keep your receipts
If your home is severely damaged and you need to find other accommodations while repairs are being made, keep records of all additional expenses incurred. Most homeowners insurance policies provide coverage for the "loss of use" of your home.
Get claim forms
Once your insurance company has been notified of your claim, the company is required to send you the necessary claim forms to you by the end of a specified time period. (The time period varies from state to state.) Return the properly filled out forms as soon as possible in order to avoid delays.
Have an adjuster inspect the damage to your home.
Your insurance company will probably arrange for the adjuster to come and inspect your home.
Once you and your insurance company agree on the terms of your settlement, state laws require that you be sent payment promptly. In most cases, your claim will be processed quickly. If you have any questions about the claim filing laws in your state, call your insurance agent or your state department of insurance.
ALL RIGHTS RESERVED – Insurance Information Institute, Inc.
How is the settlement amount determined?
The settlement amount depends on which type of policy you have. Having inadequate insurance can affect the amount of compensation you get.
Replacement Cost and Actual Cash Value
Replacement cost provides you with the dollar amount needed to replace a damaged item with one of similar kind and quality without deducting for depreciation – the decrease in value due to age, obsolescence, wear and tear and other factors. An actual cash value policy pays you the amount needed to replace the item minus depreciation.
Suppose, for example, a tree fell through the roof onto your eight-year-old washing machine. If you had a replacement cost policy for the contents of your home, the insurance company would pay to replace the old machine with a new one. If you had an actual cash value policy, the company would pay only a percentage of the cost of a new washing machine because a machine that has been used for eight years would be worth less than its original cost.
Suppose, also, that the tree damaged your 15-year-old roof so badly that it had to be completely replaced. If you had a replacement cost policy, the insurance company would pay the full cost of installing a new roof. If you had an actual cash value policy, it would pay a smaller percentage of the cost of replacing it.
Extended and Guaranteed Replacement Cost
If your home is damaged beyond repair, a typical homeowners policy will pay to replace it up to the limits of the policy. When the value of your insurance policy has kept up with increases in local building costs, a similar dwelling can generally be rebuilt for an amount that is within the policy limits.
Some insurance companies offer a replacement cost policy that will pay a certain percentage over the limit to rebuild your home — 20% or more, depending on the insurer — so that if building costs go up unexpectedly, you will have extra funds to cover the bill. These are called extended replacement cost policies. A few insurance companies still offer a guaranteed replacement cost policy that pays whatever it costs to rebuild your home as it was before the disaster. But neither a guaranteed or extended replacement cost policy will pay for a house that's better than the one that was destroyed.
Mobile Home Policies
If you own a mobile home, you may have a policy based on replacement cost, actual cash value or, in a few cases, a "stated amount." With a stated amount policy, the maximum amount you receive if your home is destroyed is the amount you agreed to when the policy was issued. The depreciation in the value of your home is not considered in the settlement. If you opt for the stated amount, update your policy annually to make sure that the stated amount will cover the realistic cost of replacing your mobile home. Check with local mobile home dealers to find out what similar homes sell for now.
ALL RIGHTS RESERVED – Insurance Information Institute, Inc.
What can I do if I am having trouble settling my claim?
If you are unsatisfied with how your insurance company is handling your claim, you have several options:
Talk to the agent or company representative who sold you the policy
Let the agent know that you are dissatisfied and explain the specifics of your problem.
Contact the claims manager of the company
Provide a written explanation of your problem with copies of supporting documentation. Remember to send only a copy and not any original documentation. If you are insured with a smaller company, consider writing directly to the president. Going to the top can sometimes speed the process.
Contact your state insurance department
Insurance is a regulated industry and your state department of insurance should be able to help you resolve your problem.
Call the National Insurance Consumer Help line
This toll-free telephone service (800-942-4242) can help you work with your insurance company to solve the problem.
Consult an attorney
If you have tried all four of the above tips and still canít resolve the claim, you may want to talk to an attorney. You may have to pay a consultation fee for your initial visit, so make sure you know how much this will cost. Meet with an attorney that has solid references or get the name of someone from your local bar association. Prepare for the visit by bringing a copy of your insurance policy and other relevant documents. Get the fee structure in writing before you decide to pursue the case.
ALL RIGHTS RESERVED – Insurance Information Institute, Inc.
How do I take a home inventory and why?
Would you be able to remember all the possessions youíve accumulated over the years if they were destroyed by a fire? Having an up-to-date home inventory will help you get your insurance claim settled faster, verify losses for your income tax return and help you purchase the correct amount of insurance.
Start by making a list of your possessions, describing each item and noting where you bought it and its make and model. Clip to your list any sales receipts, purchase contracts, and appraisals you have. For clothing, count the items you own by category — pants, coats, shoes, for example ñ- making notes about those that are especially valuable. For major appliance and electronic equipment, record their serial numbers usually found on the back or bottom.* Don't be put off!
If you are just setting up a household, starting an inventory list can be relatively simple. If youíve been living in the same house for many years, however, the task of creating a list can be daunting. Still, itís better to have an incomplete inventory than nothing at all. Start with recent purchases and then try to remember what you can about older possessions.
Valuable items like jewelry, art work and collectibles may have increased in value since you received them. Check with your agent to make sure that you have adequate insurance for these items. They may need to be insured separately.
Besides the list, you can take pictures of rooms and important individual items. On the back of the photos, note what is shown and where you bought it or the make. Donít forget things that are in closets or drawers.
Walk through your house or apartment videotaping and describing the contents. Or do the same thing using a tape recorder.
Use your PC to make your inventory list. Personal finance software packages often include a homeowners room-by-room inventory program.
Storing the list, photos and tapes
Regardless of how you do it (written list, floppy disk, photos, videotape or audio tape), keep your inventory along with receipts in your safe deposit box or at a friend's or relative's home. That way youíll be sure to have something to give your insurance representative if your home is damaged. When you make a significant purchase, add the information to your inventory while the details are fresh in your mind.
ALL RIGHTS RESERVED – Insurance Information Institute, Inc.